"Hypnotically romantic…this book reads like a sensual dream and I didn't want to wake up." – Tessa Bailey, New York Times bestselling author
ESCORT

,

a sexy new contemporary romance standalone from New York Times bestselling author Skye Warren is now

LIVE!
~SYNOPSIS~
There is no shame in pleasure. And no love in business.
I have a blind date tonight, and I know with 100% certainty that I'm getting lucky. There shouldn't be any surprises, not for one as jaded as me, but when I walk into the penthouse suite of L'Etoile, everything changes.
1) For one thing, Bea is heartstoppingly gorgeous. Pale green eyes and endless freckles. Curves I want to spend all night exploring, as if her body was made for me.
2) Her innocence makes me want to use my entire inventory of bedroom tricks on her and then invent a few more.
3) Except that . . . she's a virgin.
I can initiate her into the world of desire without letting her get attached, can't I? A few hours of tutoring, and at the end of the night a small fortune will be deposited into my bank account.
Yes, you read that right. There are many words for what I do. After all, mine is the oldest profession. I'm an escort, which means this date is nothing more than a mutually enjoyable transaction.
But once I realize one night with her won't be enough, I'm the one who's screwed.
~EXCERPT~
The word seems to take her aback. "Pleasure?"
"That's the nature of my business, yes." My body tightens, because it would be pleasure indeed to touch this woman. To kiss her. To make her moan for me.
Although I might have to rethink that plan, because the word pleasure might as well have been medieval torture based on the way Bea looks at me. "I thought we were going to have sex."
She sounds so forlorn it could break my heart.
Instead I laugh, a small huff of breath, because I can't afford to have a heart.
"Sex," I say, standing to full height, circling the scuffed oriental coffee table, standing behind her chair. "And pleasure. Pleasure and sex. They're interchangeable."
I brush my knuckles over the side of her neck, a demonstration. Her wild curls tickle my skin.
It's provocative, this. If she had agreed to dinner I would have started with small touches, a glance of my palm against the small of her back as I pulled out her chair, holding her hand while we talked over a glass of wine. Perhaps being so bold as to run a finger along the inside of hers, where it's more sensitive. She would shiver; her gaze would meet mine.
There's an order to these things. You can move fast or slow, but there's still an order.
"We can skip the pleasure part," she says, her voice high, her breathing faster. Her chest rises and falls in the black dress, made all the more alluring by how much it covers. She's a mystery. The black sky in the city. I have to work to see her secrets.
"No," I chide gently. "We focus on the pleasure. That's the point."
"What if—" Her breath catches as I drop the back of my hand over her collarbone, a reverse caress. That's what one does for a skittish creature like her. "What if I have a different point?"
"And what point would that be, my sweet Bea?"
"I want to lose my virginity," she says, so fast it comes out as a single word.
IWANTTOLOSEMYVIRGINITY. It takes my lust-warmed brain a full minute to comprehend. She's not only nervous, this woman. She's a virgin.
My hand freezes. I yank it away. "Pardon me?"
I can't have heard her correctly. There is no chance in hell that this beautiful young woman, as strange and interesting as she is, is a virgin. No chance in hell that I was the one tasked to be her first. I could not possibly spread her legs and thrust inside her, knowing that no one's ever been there. It would be a physical impossibility. Never. No possible way.
"It doesn't have to take long," she says, suddenly earnest. Almost begging me. "I don't need…you know…whatever you do for other women. I only want the sex."
My God. "You are insane."
A scrunch of her nose. "Well, you don't have to sound too surprised. It is what I requested when I called. The woman said that's what you do."
"I'm not taking your virginity." On some level I might have guessed this about her. If I had considered it even possible, I might have. Virgins don't hire me. They stammer and giggle and turn away from me, their protective instincts strong enough to send them in the opposite direction. So perhaps I can be forgiven for not recognizing this one, so forthright.
Bea frowns. "Is that a different department or something?"
She's mocking me. She's mocking me for being, well, prudish, and I feel strangely buoyant. I could float away with the absurdity of it. "Yes, it's a different department. The department of a frat boy who fumbles around in the dark."
"Are you seriously not going to do it?"
The irony is enough to flatten me, that this is a woman I might have pursued outside this job. She would have been too young for me, even if I weren't an escort and she wasn't my client. That wouldn't have stopped me from wanting her.
But in another incarnation, if I had been one of those fumbling frat boys, I would have followed this woman to the ends of the earth. That's a hypothetical scenario on multiple levels, but I'm good at hypotheticals, which is another reason I'm good at my job.
So good that I please every single client I've ever had.
~ABOUT SKYE~
Skye Warren is the New York Times bestselling author of dangerous romance such as the Endgame trilogy. Her books have been featured in Jezebel, Buzzfeed, USA Today Happily Ever After, Glamour, and Elle Magazine. She makes her home in Texas with her loving family, sweet dogs, and evil cat.
– – – – – – – – – – – – – – – – – – – – – – – – – – –
NOTE: This coming year I have set a challenge for myself of reading one book a week that takes me out of my comfort zone. A book that may include one (or more) tropes (scenarios) that I avoid like the plague. Cheating. Older women/younger man. OW drama. Just to name a few. Nothing is off limits. I am taking a HUGE step out of the box I usually live in and charting a course into the unknown (HaHa). My reviews for these books will differ slightly from my usual as I will focus more on whether the author wowed me despite it having content I avoid. That said, I will go into each book with an open mind and an open heart and who knows, maybe I will discover a new favorite author on the way!
~THIS BOOK INCLUDED THE FOLLOWING TROPES (SCENARIOS) I USUALLY AVOID~
— Male Escort
~WRITING – PLOT – PACE~ 
I knew going in that this one was going to be a bit outside my comfort zone. I usually avoid books with escort heroes but I really like this author's writing so I figured if anyone could get me to enjoy a book with a male prostitute Skye Warren could. And I enjoyed it. Oh, I still struggled with the fact that he was basically the top-selling whore of Tanglewood (gag). The fact that he only worked Saturdays (for a while previous to meeting Bea) and was never with another client after he meets Bea made him slightly more palatable. I found the writing to be very good if a bit flowery.In fact, pretty much everything about this book was flowery.The setting (which I loved). The way the characters spoke. The ambiance. The sex scenes. The entire book was very grandiloquent. The pace was very good. It was a fairly quick read that took me a couple hours to get through. The plot was engaging. There was a bit of an underlying mystery that added some nice depth to the story. The entire book is told through Hugo's POV. I usually prefer dual POVs in my books, but the single POV worked quite well here. Last, it was all wrapped up in a satisfying ending.
~HERO~ 
HUGO… I liked him. He was charming. He was sweet. He was sexy. He was damaged. He was quite taken by Bea from the moment he meets her. I wasn't a HUGE fan of the fact he was an escort but considering I knew that going in it didn't take away from my rating at all. 
~HEROINE~ 
Bea…I enjoyed her character as well. She was sweet. She was damaged as well. I felt for her and the very sheltered life she lived. I loved how she was with Hugo and I loved the strength she showed at the end. She was a very likable heroine.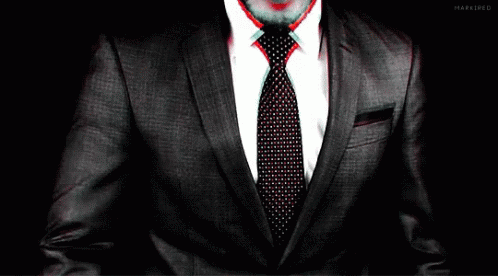 ~SECONDARY CHARACTERS~ 
Most of the secondary characters in this one are familiar faces from previous books. We get to see Damon and Penny again. Harper. Along with a few other guys. My inner Scooby sense tells me we MAY be getting a book featuring Harper, Sutton, and Christopher. Whether it will be a menage or a love triangle, or neither, I do not know. But I am VAWRY intrigued by the prospect.
~HEAT LEVEL~ 
Medium. The sex scenes in this one were fairly hot. Again, like most of the book, they were on the flowery side. The frequency felt organic to the story and the main couple had amazing on page chemistry.
~ANGST LEVEL~
Low. I didn't find this one particularly angsty and there really wasn't any OW or OM drama. Hugo's madame and the woman that took his virginity at 15 pops up a few times, but she doesn't really cause any issues. And Bea's guardian wants her, but again he really causes no issues. That said, I wasn't a HUGE fan of all the mentions of Hugo's escort life and his OW. But again, I KNEW when I signed up that the hero got paid for sex, so it didn't take away from my rating. But I know some people are bothered by that type of thing so I figured I'd mention it. 
~IN THE END~
I enjoyed it for the most part. Like I mentioned I did struggle with Hugo's profession. I knew going in that I would. Hence the whole "stepping out of my comfort zone thing." I just couldn't stop thinking about poor Bea having to run into Hugo's former clients whenever they went out anywhere. Especially since he specifically mentions one right at the end. That said, the writing was very good. The characters likable and the plot engaging. Therefore yours truly is going to give this one two thumbs up.
Hi there! I'm a mom and wife by day (and night), aspiring writer (in my dreams), and an avid reader (every day of the week). This is my little corner of the web to post about ALL things books. I live in Copenhagen, but I am a Canadian girl (born and raised) at heart.