Liar Liar



by L.A. Cotton
Liar, Liar #1
Publication Date:
November 22, 2016
Genres: New Adult, Contemporary, Romance
Synopsis
For eighteen-year-old Becca Torrence, the chance to finish high school in a new town, where no one knows her or the secrets of that night, should be a dream come true. But when the first day of school rolls around, something is wrong.

Instead of being greeted with warm smiles and reassuring hellos, Becca finds herself on the receiving end of icy stares and cruel whispers. Putting it down to her status as an outsider, she holds her head high, because they can't know.

They can't.

Can they?

Determined to make her new life in Credence work, Becca is willing to do whatever it takes to fit in. Even if it means losing herself in the process.

A white lie can save you … Too many lies will break you.
About L.A. Cotton
Contemporary romance and romantic suspense
… written with feeling
L.A is an author of contemporary romance novels ranging from sweet with just a hint of steam, to suspenseful reads full of angst, tension, twists, and turns. Home is a small town in the middle of England where she currently juggles being a full-time mum to two little people with writing. In her spare time (and when she's not camped out in front of the laptop) you'll most likely find L. A immersed in a book, escaping the chaos that is life.
After a mysterious incident that changed Becca Torrence's life forever. She now finds herself in a new town and a new high school. A fresh start for her and her family. Except instead of friendly smiles, she is greeted with harsh words and taunts.
Desperate to fit in and keep her past a secret Becca slowly changes into a whole new person. Fitting in finally with a group of outcasts and growing closer to the mysterious EVAN, Becca finally feels hopeful.
That is until she overhears a conversation that leaves her reeling and everything she thought she knew as truth has turned into lies.
This book was equal parts AWESOME and FRUSTRATING…
Awesome because it sucked me in from page one. I literally had to force myself to set this aside last night to get some sleep. It is well written. With interesting and well-developed characters. Each one shrouded in a veil of mystery that left me coming up with ALL sorts of conspiracy theories.
Frustrating because by the end I STILL had no answers to ANYTHING. What happened to Becca?? Why did her family have to move? Why does Kendall have it out for Becca?? What is Evan hiding?? SO many questions and not a SINGLE answer!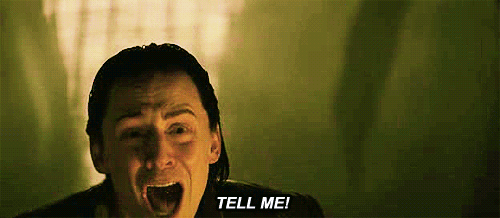 Look I know this story will continue in book two (out in 2017) and presumably, all our questions will be answered then, but throw us readers a bone at least. Something…ANYTHING! Still, even though I was left wanting to throw my tablet across the room, I will be not so patiently awaiting the next book. So this gets a solid two thumbs up from yours truly.
Hi there! I'm a mom and wife by day (and night), aspiring writer (in my dreams), and an avid reader (every day of the week). This is my little corner of the web to post about ALL things books. I live in Copenhagen, but I am a Canadian girl (born and raised) at heart.