PULLED UNDER by Lisa Renee Jones — NOVEMBER 28, 2017
~SYNOPSIS~
A new sexy standalone from Lisa Renee Jones…
He is blond, tattooed, and dangerous. She's as beautiful as she is mysterious and could be his destruction…
Asher wasn't always a member of the elite Walker Security team, he was a billionaire's son, who rebelled against his father's controlling hand, and ended up in New York City's underground of drugs, rock n roll, and danger. But that is long behind him, and while his tattoos and long blond hair remain, he's now a chameleon, far more comfortable in a suit and tie than a leather jacket.
Or so he likes to tell himself.
But now Walker Security needs him back inside the underground club scene for a police case they're working. Women are dying, murdered, and the clock is ticking until another victim is claimed. When Asher is pulled back into this toxic world he meets Sierra, who is as beautiful as she is mysterious. A woman who calls to a darker side of him, long suppressed, unleashing it in what becomes wicked hot passion and obsession. But Sierra has a secret, one that leads her, and Asher, to a dangerous place, and game, with dangerous players, and the game is about life or death.
~PURCHASE~
Amazon US ➜ http://bit.ly/PulledUnderAmazon
Amazon UK ➜ http://bit.ly/PulledUnderAmazonUK
Amazon CA ➜ http://bit.ly/PulledUnderAmazonCA
B&N ➜ http://bit.ly/PulledUnderBN
iBooks ➜ http://bit.ly/PulledUnderiBooks
Google ➜ http://bit.ly/PulledUnderGoogle
Add to Goodreads ➜ http://bit.ly/PulledUnderGoodreads
~EXCERPT~
"You want more now, and yet you don't want it enough to make it end. And I already don't want it to end, Sierra."
She leans into me, her head resting on my shoulder, emotion that isn't pleasure radiating off of her and crashing into me. I cup her face and tilt her chin up, my thumb stroking her cheek. "What are you thinking?"
"Nothing. Everything. Can you kiss me again already?"
"Where, Sierra?"
"Where?"
"Where do you want me to kiss you? Tell me."
"Everywhere." She pushes to her toes, and her lips find mine, looking for an escape, trying to drive her demons away.
I want to demand her answer, make her tell me where she wants my mouth, but I feel her desperation, her need to escape whatever is in her head. And so, I press my lips to hers, I kiss her mouth, drinking her in, and I don't taste him this time. I taste her. I taste us. I taste need and hunger and passion. "I want you naked," I say, my hands sliding inside her jeans and panties. "In every possible way, Sierra."
"I'm pretty sure I'm already there, and it's terrifying." She flattens her hand on my chest. "If you turn into an asshole, I swear—"
"You can punish me," I promise, "and I'm still willing to offer suggestions."
"If you turn into an asshole after I trusted you," she says. "I won't need suggestions, Mr. Ex-Navy SEAL who won't be able to hide from my wrath."
Fuck, I'm crazy about this woman. "Good thing I'm not going to turn into an asshole. I want you naked," I repeat, and this time, I make it happen. I lower myself to one knee and take her jeans and panties with me. My arm wraps her waist and I lift her, dragging her clothing away, and setting her back down. My hands settle on her hips then and I look up at her. She stares down at me, the simmering look in her eyes all about arousal, submission. And I want that from her and not because it's some sex game, of which I could play and play well.
I press my lips to her belly and just that easily she trembles, and it only makes me want more. Everything is more with her.  I drag my mouth lower and lower…
~OTHER BOOKS IN THE SERIES~
Check out books one and three in the WALKER SECURITY series: Deep Under, book one, is available now and Falling Under, book three, is available for pre-order! All three books in the series are standalones. MORE DETAILS HERE: http://lisareneejones.com/walker
– – – – – – – – – – – – – – – – – – – – – – – – –
I don't know why it took me so long to take a chance on this author but boy I am glad I did because this was another cracking good read. This is Asher and Sierra's story. A tatted up, long-haired, former rocker, ex-Navy Seal bad boy and a woman on the run from a dark and dangerous past that stretches far and high. A past that if it ever catches up to her will take her and everyone she cares about down with it.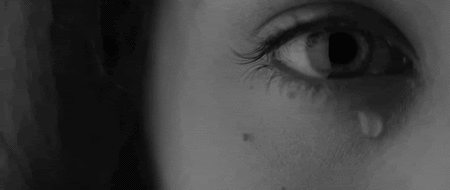 I completely loved this one from the beginning to the end. This is now the third book I have had the pleasure of reading by this author in the past month. If the saying "three strikes you're out" applies to misses then I am making a new saying "three hits, and you now get a spot on my favorite author list." Not as catchy I'll admit, but it works. The writing (as always) was fantastic. It was very well paced. The plot was engaging and kept me turning the pages. I especially liked the serial killer sideline the author included. It reminded me of a great Netflix show I recently binge-watched MINDHUNTER. I didn't find this particularly angsty, and there was no OW/OM drama (something that I really enjoy about this author's books, at least the ones I have read so far). The sex scenes were hot and relatively plentiful. It had a fantastic cast of secondary characters. A lot of the couples from other books make appearances and I CANNOT wait for Jacob's book as he intrigued the hell out of me in this one.

Both main characters were (fairly) likable. Asher I ADORED. He was smokin' hot. He was alpha. He was sweet. He was protective. He had the patience of a saint, and he was all in from the moment he meets Sierra. Sierra on the other hand…ugh. I had a love/hate thing going on with this heroine. For the most part, I DID find her character likable. She just tended to frustrate me A LOT with her inability to trust Asher and the Walker Security peeps. Every time I thought she was finally going to open up, she took two steps back. I am also really hard on my heroines and when you have a reluctant heroine paired with a seemingly perfect hero I almost always have an issue. The only other issue I had with this one was the wrap up of the main baddie issue was a little anticlimactic. But really that was just a minor issue for me. Therefore this one is getting two huge thumbs up from yours truly.