CRUEL SANCTUARY (WAGES OF SIN #1) BY TARA LEIGH
Release Date: March 25th
Cover Design: Regina Wamba, Mae
Add to Goodreads:
https://bit.ly/2yUoZNB
Available Now!!
#Free in #KindleUnlimited
Http://smarturl.it/CruelSAmzn
Make sure you enter Tara's giveaway!!
http://smarturl.it/CruelSGiveaway
~SYNOPSIS~
They say New York City is the Devil's Playground.
They're wrong.
This city belongs to me.
And so does Aislinn Granville.
She is a pampered politician's daughter.
A decorative ornament,
raised to smile and nod and do what she's told.
Except… she doesn't. Not with me. Ever.
In this city full of thugs and thieves, I've kept Aislinn safe.
From my enemies.
From me.
Until now.
~EXCERPT~
"Put me down." I keep my cool, making the demand as stiffly as if I'm asking him to pass the salt.
But my show of composure crumbles as he angles his head to look at me. Barely an inch separates the tips of our noses. I stare, entranced by the fine scar that marks his left eyebrow. I want to kiss it.
"Or what?"
"Hmmm?"
One corner of his mouth tics up, his eyes flicking away from mine. "You look damn good in my arms."
I follow his stare and am met by our reflection in the bathroom mirror. I blink, taking in the sight of my naked body held against King's broad chest, the tanned, inked forearms I'd practically drooled over earlier now wrapped around my back and behind my knees.
I am naked. King is dressed.
There is something indecently erotic about our image. I look like the heroine of an old Harlequin novel—a down on her luck maid or secretary about to be ravished by her big, bad boss. A powerless woman soon to be stripped of her virtue.
I know what it's like when a man overpowers a woman. When he uses force to take what's not his. To hurt and abuse and terrorize.
And I know that this isn't that.
It may not look like it, but I have the power in this situation. Damon King came to me. First at my apartment and now in his. He broke down two doors tonight.
I may be naked, but the only reason he's touching me is because he knows I want him to.
Emboldened, I look away from our reflection and directly into King's eyes again. Leaning in, I brush the tip of my nose against his. "Kiss me."
I've barely pushed the words out when his lips are on mine. The taste of him is an explosion inside my mouth. Smooth and potent, but with a hint of mint. As if he swilled some of that Balvenie from his bar and then sucked on a peppermint candy.
He kisses like a conqueror. Stealing my breath along with the last of my reservations.
He kisses like a king. Staking his claim, demanding his due.
~ABOUT THE AUTHOR~
Tara Leigh is a multi-published author of steamy contemporary romance. A former banker on Wall Street, she graduated from Washington University and holds an MBA from Columbia Business School, but she much prefers spending her days with fictional boyfriends than analyzing financial spreadsheets. Tara currently lives in Fairfield County, Connecticut with her husband, children, and fur-baby, Pixie. She is represented by Jessica Alvarez, of Bookends Literary Agency.
~CONNECT WITH THE AUTHOR~
Website: https://www.taraleighbooks.com
Amazon: https://amazon.com/author/taraleigh
Facebook: https://www.facebook.com/TaraLeighBooks
Bookbub: https://www.bookbub.com/authors/tara-leigh
Goodreads: http://bit.ly/TaraLeighGR
Instagram: https://www.instagram.com/taraleighbooks/
Twitter: https://twitter.com/TaraLeighBooks
Book + Main: https://bookandmainbites.com/TaraLeigh
Join Tara's Facebook Group: http://bit.ly/TaraLeighReaders
Sign Up for Tara's Newsletter: http://bit.ly/TaraLeighNw
– – – – – – – – – – – – – – – – – – – – – – – – 
I've been on a bit of a streak lately with awesome books. I pretty much LOVED every minute of this. I read a book by this author awhile back (ROCK KING) and enjoyed it quite a lot. I am not sure why I didn't continue with that series, but I am certainly glad I went with my gut and signed up for an early copy of this book. It had everything I LOVE in a romance book, and none of the cliché crap I hate. (lol)
So deets…I found this to be a well written and well paced. It was a relatively short book that took me around two hours (give or take) to finish. It was told in a dual POV format. The plot was engaging and held my attention throughout. I didn't find it particularly angsty. More like acrimonious foreplay. (lol) The sex scenes were smokin' hot. It had an intriguing cast of secondary characters. I ADORED both the main characters in this book. Damon's character is my favorite type of anti-hero. He was a bossy a$$hole. He was damaged. He was sexy as sin. However, underneath all that is lurking a decent human being that will protect Aislinn with his life. As much as I loved Damon, I LOVED Aislinn even more. Girl had a set of balls on her. (lol) She gave as good as she got. She wasn't a pushover. She was also sweet and kind. Together these two had OFF THE CHARTS on page chemistry. Last, it was all wrapped up in a whopper of a cliffhanger, and I am not above begging for book two ASAP!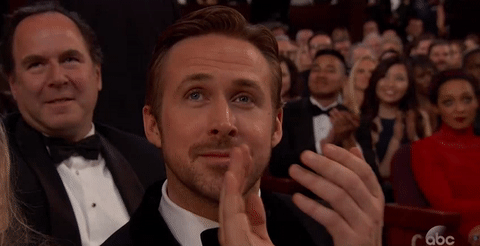 SIDE NOTE: I've mentioned this before, and I want to mention it on this review as well. I really appreciate authors that can write a fantastic story that includes no pointless or cliché OW drama. Such was the case here. No, Damon wasn't a saint (and thank the lord Aislinn wasn't a virgin), but their sexual pasts didn't play a third character, nor was there even a BLIP of OW drama. So I am giving the author props for that, and I hope book two continues to be OW free.