From New York Times and USA Today Bestselling author Heather Graham, comes

HAUNTED BE THE HOLIDAYS

, a new novella in her

Krewe of Hunters Series

, brought to you by 1,001 Dark Nights!
Be sure to grab your copy today!
~SYNOPSIS~
From New York Times and USA Today bestselling author Heather Graham comes a new story in her Krewe of Hunters series…
When you're looking for the victim of a mysterious murder in a theater, there is nothing like calling on a dead diva for help! Krewe members must find the victim if they're to discover the identity of a murderer at large, one more than willing to kill the performers when he doesn't like the show.
It's Halloween at the Global Tower Theatre, a fantastic and historic theater owned by Adam Harrison and run by spouses of Krewe members. During a special performance, a strange actor makes an appearance in the middle of the show, warning of dire events if his murder is not solved before another holiday rolls around.
Dakota McCoy and Brodie McFadden dive into the mystery. Both have a
special talent for dealing with ghosts, but this one is proving elusive. With the help of Brodie's diva mother and his ever-patient father – who were killed together when a stage chandelier fell upon them – Dakota and Brodie set out to solve the case.
If they can't solve the murder quickly, there will be no Thanksgiving for the Krewe . . .
~BOOK TRAILER~

Heather Graham's HAUNTED BE THE HOLIDAYS – Review & Excerpt Tour Schedule:
October 31st
Between The Bookends – Review
Family, Books and Food – Excerpt
Sofia Loves Books – Review & Excerpt
November 1st
3 degrees of fiction – Excerpt
It's All About the Romance – Excerpt
SBB Reviews – Review
November 2nd
Incidental Inspiration – Review & Excerpt
Kay Daniels Romance – Review & Excerpt
Mythical Books – Excerpt
November 3rd
Bound by books book review – Review
Cup of Tea Book Blog – Review
The Reading Cafe – Review & Excerpt
November 4th
Ginreads – Review & Excerpt
Lynn's Romance Enthusiasm – Excerpt
Panty dropping Book Blog – Review
November 5th
I Smell Sheep – Excerpt
Literary Misfit – Review & Excerpt
Reading Between the Wines Book Club – Excerpt
November 6th
All Things Dark & Dirty – Excerpt
Dreamer's Book Blog – Excerpt
JOJO THE BOOKAHOLIC – Review
November 7th
Books 2 Blog – Review & Excerpt
Read-Love-Blog – Excerpt
Vampire Book Club – Excerpt
November 8th
Cupcakesandbookshelves – Excerpt
Rachel Loren's Love of Reading – Excerpt
The Book Addict's Reviews – Review & Excerpt
November 9th
Jax's Book Magic – Excerpt
Shelleen's Musings – Review
~ABOUT THE AUTHOR~
New York Times and USA Today best-selling author Heather Graham has always been an avid reader, from classics to sci-fi, mystery, horror, thriller, romance, and all kinds of non-fiction. She's fairly certain that her mom's deliciously crazy family–arriving in the US a bit before her birth from Ireland–gave her the love of storytelling. She started out in theater and commercials, but once her children began to arrive, she stayed home and gave writing a try. She's incredibly grateful to be doing what she's doing for a living. Heather belongs to MWA, RWA, Sisters in Crime, HWA, and ITW, and has the recipient of the RWA Lifetime Achievement Award, a Silver Bullet for charitable works, and this year, she will receive the Thriller Master title from ITW. She has over 200 novels in print, and has been published in 22 languages.
– – – – – – – – – – – – – – – – – – – – – – – – – – – –
Every year around this time I get SO excited because I know that a new Halloween themed paranormal mystery novella is going to be released by this author. So you can imagine how excited I was to get my hands on an early copy.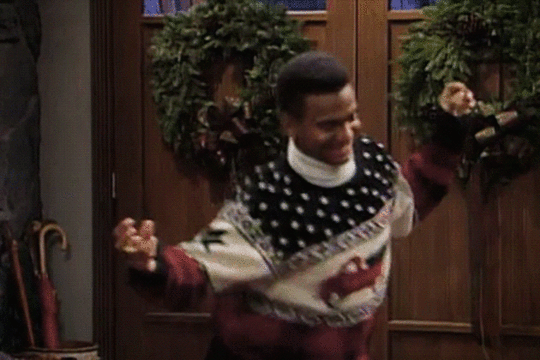 So was it worth the wait? You betcha! Maybe not as entirely as enjoyable as the ones set in some of the more haunted cities (New Orleans or Salem), but it held its own quite nicely.  The writing was excellent. It was fast-paced. The plot was engaging. I will say that it took me a bit to get into this one. The first twentyish pages were the heroine just doing a lot recounting who is romantically together with whom and other things that take place in the other Krewe books. However, once past that the book picked up considerably. The mystery was excellent and kept me guessing right until the end. Both the main characters were very likable and you can read all about how they meet and fall in love in ECHOES OF EVIL a full-length Krewe Of Hunters book that was released back in September.

So yea, not much left to say, really. This was another thoroughly entertaining read by this author, and if you are a fan of the series (or author) then you should grab this one as soon as it is released (Oct 30th). I look forward to seeing what she comes up with for Halloween 2019! 
Hi there! I'm a mom and wife by day (and night), aspiring writer (in my dreams), and an avid reader (every day of the week). This is my little corner of the web to post about ALL things books. I live in Copenhagen, but I am a Canadian girl (born and raised) at heart.