BLURB
Being a superheroine is hard. Working for one is even harder.
Evie Tanaka is the put-upon personal assistant to Aveda Jupiter, her childhood best friend and San Francisco's most beloved superheroine. She's great at her job—blending into the background, handling her boss's epic diva tantrums, and getting demon blood out of leather pants.
Unfortunately, she's not nearly as together when it comes to running her own life, standing up for herself, or raising her tempestuous teenage sister, Bea.
But everything changes when Evie's forced to pose as her glamorous boss for one night, and her darkest comes out: she has powers, too. Now it's up to her to contend with murderous cupcakes, nosy gossip bloggers, and supernatural karaoke battles—all while juggling unexpected romance and Aveda's increasingly outrageous demands. And when a larger threat emerges, Evie must finally take charge and become a superheroine in her own right… or see her city fall to a full-on demonic invasion.
MY REVIEW
ARC provided by NetGalley in exchange for an honest review
WOW, so this book was a really awesome surprise..
Aveda Jupiter is San Francisco's most loved super heroine. Swooping in to vanquish all sorts of demonic baddies. Alas, she doesn't prove indestructible and ends up being hurt and needing to take some time off. In steps her much put-upon PA and best friend Evie (awesome name choice)
What ensues is a fast-paced, humorous and absoluting entertaining ride. Demon cupcakes with fangs, animated statues, THING like hands that attack, and karaoke offs, are just a few of the things Aveda, Evie and a plethora of amazingly written side characters have to face off against. It even had a nice little dose of sex and romance.
I LOVED this one. It was just plain FUN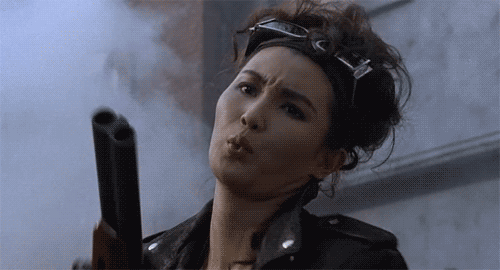 Hi there! I'm a mom and wife by day (and night), aspiring writer (in my dreams), and an avid reader (every day of the week). This is my little corner of the web to post about ALL things books. I live in Copenhagen, but I am a Canadian girl (born and raised) at heart.