One hot night with a devastatingly handsome stranger. That's all it was supposed to be. So when my darkly domineering one-night stand turns out to be one of my instructors at Quantico, my life becomes far too complicated. I'm training as an FBI agent, but Jason has other forms of training in mind. Like bending me over his desk for a spanking.
I try to resist him, but soon we're stealing forbidden hours of lust when no one's watching. It could cost us both our careers, but I can't help myself. He's broken, and I want to be his salvation.
In return, he says he wants to protect me, to love me. But can he save me when my new job puts me directly in the path of danger?
"You're mine for the night," he declared. "I'm in charge, and I'm going to give you more pleasure than you've ever known."
"And how would you know that?" I managed in a weak attempt at a challenge.

He brushed his knuckles down my cheek, keeping my wrists pinned with his other hand. The firmness of his grip contrasted with the gentle touch on my face, making my head spin. He was a study in contradictions: hard and unyielding, but tender and careful. Although I wouldn't be able to escape him in this position, he wasn't holding me cruelly. He'd subjugated my body, but he wasn't hurting me.

"Because beneath all your fire, you're a sweet submissive, and I don't think anyone knows it. Not even you."

"What are you talking about?" I asked, genuinely confused.

"You like when I take control." He squeezed my wrists for emphasis. My sex contracted in response, and I squirmed against him. He smirked. "I could tell as soon as I touched you for the first time. You sauntered into that bar, confident you could take on any man who challenged you. And after how you handled yourself in there, I know you could. But when I Topped you, you melted."
"Topped?"

He cupped my cheek in his big hand. "I dominated you, kitten. I took control, and you loved it."

"Kitten?" I demanded, not caring for an overused endearment. "Is that what you call all your one-night stands?"

"No," he said earnestly, and the slight surprise in his eyes let me know he wasn't lying. "I've never called anyone that before."

"Then why did you?"

One corner of his lips twisted up in a cocky smile. "Because I know you're a strong, capable woman, but I'm going to make you purr."

My core contracted, and I struggled to maintain a hard mask. "What if I don't like being called kitten?"

"You do."

I tried my best to scoff. "You think you know everything."

"I know enough." Keeping his hold on my wrists, his free hand dipped between us. He deftly opened the button at the front of my jeans, and his fingers slipped beneath the elasticized band at the top of my sensible blue cotton panties. His touch danced over my clit. I rocked toward him, but he explored farther, sliding his fingers through my embarrassingly wet folds to press inside me. He filled me slowly, and I gasped at the intrusion. He watched me intently, his bright green eyes trapping me as securely as his hold on my wrists. "Good little kitten," he rumbled. My inner muscles squeezed his fingers, and a humiliating whimper slipped through my lips.

His low, arrogant chuckle made my core clench again. "You see?" he said, his warm breath fanning my neck as he leaned in close. "You love it. You want to be my good little sex kitten, don't you?"
Julia Sykes is the USA Today bestselling author of the Impossible Series. She has always kept dark stories tucked away in her mind, so she was thrilled when she discovered that other people actually want to read them. Her books blend romance, suspense, and BDSM.
After spending four years living in England, Julia returned to her Southern homeland. She has recently settled down in South Carolina and spends her time petting her cat-children, reading, and binge watching TV with her husband when not writing. You can usually find Julia in Starbucks with a venti iced latte clutched in her hand.
Julia loves connecting with readers! Please feel free to contact her on facebook, through twitter, or email her directly at juliasykes193@gmail.com. You can find out more about Julia's current and future projects at

julia-sykes.com

.
This cover is just OK. I am not sure ANY cover would be a good representation of this book to be honest. The composition isn't that great either. The text at the top and bottom is stretched too much giving it a skewed look.
The first half of this book was really good. It was well-written. Nicely pace. Was smokin' hot. Had likable characters. Everything was just going so well. It was looking to be a 4-4.5 Star book. Then at 50%, it took the most unbelievably BIZARRE turn that left me going…uh what?!
Next thing I know we have skipped five years in the future, and it turns into an entirely different book. I honestly don't even know what to say. The whole plot of the second half was just…WEIRD. It also wasn't very fleshed out. AND there were some plot holes large enough to drive a semi through (IMO.) Unfortunately, the author completely lost me at that point.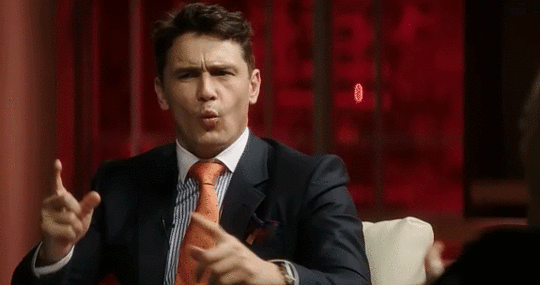 That said I am still giving this one 3-Stars because the first half was excellent. This author writes great BDSM scenes and I will most likely continue on and read the next book when it is released.
Hi there! I'm a mom and wife by day (and night), aspiring writer (in my dreams), and an avid reader (every day of the week). This is my little corner of the web to post about ALL things books. I live in Copenhagen, but I am a Canadian girl (born and raised) at heart.