Author: M.A. Horst
Genre: Standalone Erotic Romance
Release Dates:
May 8, 2017
Storm, the eldest son of a heartless businessman is forced to choose a bride. His father wants grandchildren to secure the future of Royal Industries, and he wants them now. 
Forced to choose from a specific list of women that's been promised to the Royal family, Storm holds a masked ball and invites the six women.
Poppy has lived a sheltered life. She has been homeschooled by her overprotective mother. Attending the masked ball is an exciting experience for her until she lands in the arms of Storm Royal. Electricity crackles around them.
Poppy's delicate new love is shattered when she finds out why Storm really wants to marry her. She's only a means to an end, another piece of property.
Can Storm win Poppy's trust while trying to keep his fiery desire for her under control?
This is one force of nature Poppy didn't see coming.
 Release Date: May 22, 2017
Release Date: May 29, 2017
 ADD TO GOODREADS
 Release Date: June 12, 2017
 International bestselling author of Predator, The Monster Series and many others. She loves writing anything from Young Adult to Suspense Romance.
– – – – – – – – – – – – – – – – – – – – – – – – – – – – – – – – – – –
This cover is super pretty. I love the colors used. I love the typography and graphics used. My issue is that the composition is slightly off. The title, the byline, and the author's name are all a tad too far to the right. It's driving the OCD graphics designer in me nuts! *lol*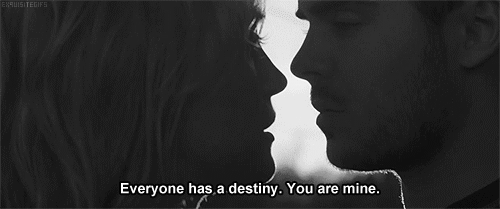 This review is going to be a little bit on the short side because the book itself is super short. I very much enjoyed it though. It is VERY insta-love. Very sweet. It was well written and nicely paced. Both main characters were likable but don't expect a lot of character development or depth to plot. It had a tiny bit of angst and drama and some hot sex scenes. All topped off with a very sweet epilogue. Two thumbs up from yours truly.
Hi there! I'm a mom and wife by day (and night), aspiring writer (in my dreams), and an avid reader (every day of the week). This is my little corner of the web to post about ALL things books. I live in Copenhagen, but I am a Canadian girl (born and raised) at heart.