Title: trans•fer•ence
Author: Ava Harrison
Genre: Contemporary Romance
(Forbidden Love Story)
Release Date: November 10, 2016
They steal my breath, slowly suffocating me.

He's supposed to help me.

Instead, he evokes something forbidden.

There's only one problem…
99c for 3 days only!!!
Free in Kindle Unlimited
His hand slides down my body to the waistband of my pants. He pauses.The pressure of his hand is a reminder of what I want. Of what I desire. Pushing my body firmly into his, I let him know what I need.

I need is his hands on me. His fingers in me.

He finds the button and undoes it. Wedges his hand between the thin material and my skin.

The pads of his fingertips slowly work themselves further downward. Each inch they travel sends a wave of chills to flow through my body; each nerve ending is pricked alive.

He pushes his hand lower and lower until I feel him trace the lace covering my most intimate spot. A whisper against my sensitive flesh.

"Please," I moan, rotating my hips to help alleviate the hunger growing inside me. The flimsy material that covers me moves aside and his fingers trace down the seam of my skin. The movements are so slow, every part of my body quivers with anticipation.

"Dr. Montgomery, your next patient is here." The receptionist's voice slams through our lust filled haze.
Ava Harrison is a New Yorker, born and bred. When she's not journaling her life, you can find her window shopping, cooking dinner for her family, or curled up on her couch reading a book.
Author Links
Suffering a tragic loss, and after a car accident lands her in the hospital. Eve knows she needs to get some help. She is having nightmares and suffering panic attacks. She is slowly losing herself. After a brief meeting at the hospital with Dr. Preston Montgomery where he offers her his card, she just can't seem to get him out of her mind. Finally ready to take the steps necessary she contacts him.
Dr. Preston Montgomery knows it was stupid to offer Eve his card. She reminds him of a painful past, and of someone he failed to save. He is her DR. and her his patient. Soon enough sparks fly and boundaries are crossed. With both of them playing with fire someone is bound to get burned.
I actually don't know where to begin with my review of this book. I enjoyed it so completely. It is just beautifully written. So emotive in its style. You could almost taste these characters passion, and pain, and desperation.
This is what "I" would deem a slow burn type of romance book. It is over halfway through before we get any sexytime action, and even then it's more on the mildly descriptive side. I think those type of scenes is what was needed for this book and the more graphic erotica type would have seemed out of place.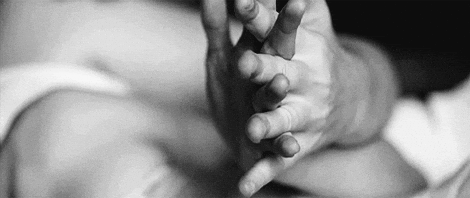 Both characters for me were likable. I had a harder time warming up to Eve because I found her frustrating for the first half of the book. I just wanted her to pull herself out of her funk and get on with life. She comes into her own in the second half of the book, and a decision she makes near the end of the book, though perhaps frustrating for us readers, really shows how much as a character she has grown. Preston was lovely and frustrating, and sweet, but I wanted more from him as a character.
So why not 5 stars? A couple reasons. One, I wanted more background on Preston. I didn't feel like he was as developed as Eve. I wanted a little more insight into his relationship with Sloan. Maybe more of his interaction with his family. Just a BIT more depth. My other issue was right from the start I felt we were getting these tantalizing tidbits dropped like bread crumbs leading us to some BIG revelation. Unfortunately when it came I was underwhelmed. I don't know, perhaps I was reading too much into these little glimpses we would be given. Lastly, I would have liked a bit more time with this couple at the end. It wrapped up fairly quickly.
That said, those things were just minor issues and didn't stop me from completely loving this one. So two HUGE thumbs up from yours truly.
Hi there! I'm a mom and wife by day (and night), aspiring writer (in my dreams), and an avid reader (every day of the week). This is my little corner of the web to post about ALL things books. I live in Copenhagen, but I am a Canadian girl (born and raised) at heart.