Author: Ace Gray
Genre: Dark Romance/Erotic Romance
My whole life, there had only been one rule. Don't go to Chicago. It always made me feel like a damsel in distress, trapped in a tower. But my life was filled with kings and queens and the most noble knights and I didn't need another fairytale. 
I needed a bad boy. 
Brye McCowan was just that. He was smooth, and seductive. Dark, dangerous and downright drool worthy too. I saw trouble swirling around him in place of a shadow. He was my one rule personified.
And I couldn't stop myself from kissing him. 
Which was right about the time that whole fairytale thing kicked back in. Only this time I wasn't surrounded by heroes. These were the villains, wicked and vengeful. And Brye was one of them. When all was said and done, when all the blood was spilled, the only thing more tormenting than the dungeon he threw me in was knowing it was my family's twisted secrets that put me there.
Ace Gray is a self-proclaimed troublemaker and connoisseur of both the good life and fairy tales. After a life-long love affair with books, she undertook writing the novel she wanted to read, which culminated in her first release STRICTLY BUSINESS and followed with, well, quite a few more. When she's not writing, she works in craft beer. Originally a small town, Colorado girl, she now loves rainy days, shellac manicures, coffee shops, and bourbon—all of which are bountiful in her adopted home of Portland, OR where she runs amok with her chef husband and husky pup.
– – – – – – – – – – – – – – – – – – – – – – – – – – – – –
So color me surprised, but I pretty much loved this one. I mean, it shouldn't have been such a big surprise as I quite like this author's writing, But the last book I read in this series was full on with cheating and other people sex scenes, and lately, I haven't been in the right frame of mind for that type of story. However, this turned out to be quite low on the other women drama especially considering the plot.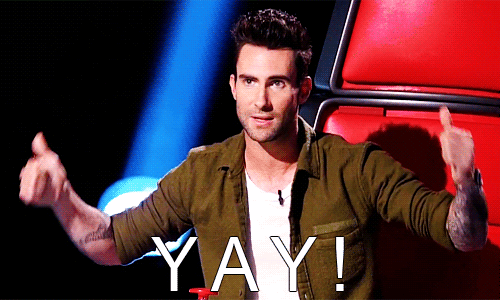 The writing was excellent. It was well paced. The plot was engaging and quite dark. There is drug use. Rape. Abuse. Murder. It was told in a dual POV format and took me around four hours to finish. It honestly wasn't all that spicy, and this couple doesn't have intercourse until very close to the end of the book. It was reasonably angsty. There was a little other woman action that the hero takes part in when he is high, but it was mild and didn't overly bother me. There is also a bit of forced F/F action. A little other man drama as well in regards to the heroine being touched sexually against her will. 
There was an excellent cast of secondary characters. I loved seeing Cole, Elle, and Horse, and Conrad again. We also have some baddies thrown into the mix. One character I would love to read more about is Deirdre. Both of the main characters were enjoyable. Although I struggled with both at different points. Some of Brye's actions were unforgivable to me, and I struggled to believe Filly would have forgiven him so quickly. I also found Filly to be a bit…well…stupid at times. Most especially in regards to her going to Chicago in the first place. Last, it was all wrapped up in a sweet ending for the main couple. That said, I felt like there could be more to be told concerning the chaos that Brye left in Chicago. So I guess we will see…
Hi there! I'm a mom and wife by day (and night), aspiring writer (in my dreams), and an avid reader (every day of the week). This is my little corner of the web to post about ALL things books. I live in Copenhagen, but I am a Canadian girl (born and raised) at heart.