Author: M.C. Decker
Genre: Contemporary Romance
Release Date:
October 4, 2017
Cassidy 
I always believed in fairy tales. So much so that I made a career out of them. As a wedding planner, I made it my goal to perfect everyone else's happily-ever-after. I even believed in finding mine once, too, until one man left me alone and pregnant –crushing my dreams, and leaving me jaded.

Blake 
I was living every man's dream; I had the career I'd always wanted, my soulmate in my corner, an adorable daughter, and a son on the way. Everything was perfect until it wasn't. A series of unforeseen events tragically altered my path. In the blink of an eye, I was left a widower and a single father of two. 
I wasn't seeking love again, but she found me. Now I just needed to break down her walls and help her fall.
**This book can be read as a standalone.**
M.C. Decker is an international bestselling author who loves to write stories of true love and second chances. She lives in a suburb of Flint, Michigan with her husband, Brian, and spoiled-rotten Siamese cat, Simon. For the last decade, she has worked as a journalist for several community newspapers in Michigan. She enjoys all

things '80s

and '90s pop culture: movies, boy bands, music and especially the color, hot pink. She also strictly lives by the motto, "Life is better in flip flops," and is a diehard Detroit Tigers fan.
ALSO BY M.C. DECKER
Unspoken Series
Unwritten
Unscripted
Unwritten & Unscripted Box Set
Unwrapped (holiday novella)
Standalones
Love Entwined
Forever Entwined (A Love Entwined novella)
– – – – – – – – – – – – – – – – – – – – –
Not a huge fan of this cover. It's a bit boring, and the placement of the title is really odd and throws off the entire composition.
I thought this one was cute (mostly). It turned a little cheesy around 80%, but overall I enjoyed it well enough. If you don't like the "dead wife" thing than you probably should give this one a pass. I am not bothered by it usually, and I wasn't really in this book as well. That said, the author does jump back in time as the hero thinks back to individual moments with his wife (how they meet, their wedding, etc.) I didn't feel I needed all those details when I was trying to connect to the present day romance. But even with those memories I never felt like the heroine was second best.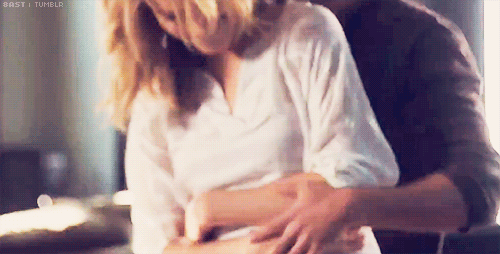 It was a relatively short read. Very insta. This couple spends a lot of time apart due to living so far away from each other. Extended periods of time (one month, two months, etc.) go by without them physically seeing each other. I felt the story would have been better had the couple spent more actual time together. No OW/OM drama. The kids were cute. I liked Blake a lot he was all in from the moment he meets Cass. I didn't particularly like Cass all that much. I didn't find her funny. I didn't understand why everything had to be a secret. I also thought she was a bit selfish and self-centered. Honestly, had I been Blake after that runner she did I would have said sayonara bitch and moved on. Lastly, this was wrapped up in a cute 12 years later epilogue.
This one gets a thumbs up from yours truly.
Hi there! I'm a mom and wife by day (and night), aspiring writer (in my dreams), and an avid reader (every day of the week). This is my little corner of the web to post about ALL things books. I live in Copenhagen, but I am a Canadian girl (born and raised) at heart.