Series: Voyeur #3
Authors: Elena M. Reyes & N. Isabelle Blanco
Genre: Erotic Thriller/Dark Romance
Release Date:
September 28, 2017
 Deceased.
Gone.
Someday to become a distant memory.
They're dead and I don't feel an ounce of remorse.
Instead, the relief is almost instant. No longer will I feel like scum because
my heart lies with him—My Noah.
The voice might've forced my hand, but in the end, I'll always choose my heart.
I've lived within my fear of losing him and that's now been stripped from me.
We've been forced to say goodbye to our past and I'm embracing my future with
both hands.
I'm no longer afraid.
I'm pissed.
They want us broken, but instead, they've unleashed a beast unwilling to submit.
I'm an animal determined to save her man.
To live.
I no longer care who gets in my way or what I have to do. I will have that man
. . .
And one day, we will both escape.
WARNING: This story isn't for everyone. Caution. 18+
~ALSO AVAILABLE~
Elena M. Reyes was born and raised in Miami Florida. She is the epitome of a Floridian and if she could live in her beloved flip-flops, she would.
 
As a small child, she was always intrigued with all forms of art—whether it was dancing to island rhythms, or painting with any medium she could get her hands on. Her first taste of writing came to her during her fifth grade year when her class was prompted to participate in the D. A. R. E. Program and write an essay on what they'd learned.
 
Her passion for reading over the years has amassed her with hours of pleasure. It wasn't until she stumbled upon fanfiction that her thirst to write overtook her world. She now resides in Central Florida with her husband and son, spending all her down time letting her creativity flow and letting her characters grow.
N. Isabelle Blanco is the Amazon Bestselling Author of the Allure Series, the Need Series with K.I. Lynn, and many others. At the age of three, due to an odd fascination with studying her mother's handwriting, she began to read and write. By the time she'd reached kindergarten, she had an extensive vocabulary and her obsession with words began to bleed into every aspect of her life.
That is until coffee came a long and took over everything else.
Nowadays, N. spends most of her days surviving the crazy New York rush and arguing with her characters every ten minutes or so, all in the hopes of one day getting them under control.
– – – – – – – – – – – – – – – – – – – – – – – –
This cover is OK. Pretty good representation of the story. Good composition. Interesting title work.
Sigh…OK, so I have to be honest. I *think* I may be reaching the end of my attention span for this story. I thought (hoped) that this was going to be the final book and we would finally get some answers, but nope, it ends on another cliffhanger and there is going to be (at least) another book. That in combination with the fact that we have to wait two months between installments has me losing interest, unfortunately.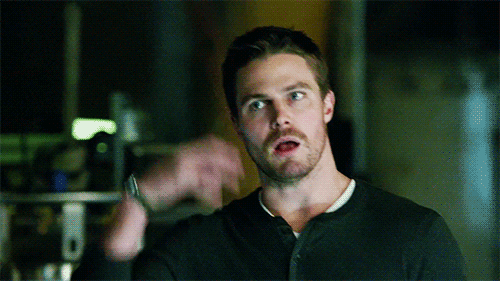 That said, we do get some additional info in the one. A little background history and a little movement on the WHO front. Although we are still in the dark about the why. This one wasn't as sexy or bloody as previous installments and felt a bit like filler. I still think the writing and pace were both very good. And I still find the plot intriguing enough to stick around for the next installment. Hopefully, things will come to a head and wrap up in that one. Time will tell I guess.
Hi there! I'm a mom and wife by day (and night), aspiring writer (in my dreams), and an avid reader (every day of the week). This is my little corner of the web to post about ALL things books. I live in Copenhagen, but I am a Canadian girl (born and raised) at heart.