You Will Bow

by Ember Michaels is

LIVE!
Bennett and Aurora's story continues in this dark and twisted read!
~SYNOPSIS~
After years of hiding, I thought I'd escaped him; but you can't hide when you belong to the devil.
Taking away everything that I loved, he thought I'd be his perfect, broken little doll.
Little does he know, I'm not one to bend so easily.
Following his three rules is the key to my salvation, but all rules are meant to be broken—even if breaking them would lead to my death.
When a business meeting takes a tragically unexpected turn, Bennett's armor finally cracks, revealing his weakness.
He may think he's the devil, but the devil can be destroyed too.
With vengeance in my heart, I'll make him pay for what he's done.
In the end only one of us will bow.
And I bow to no man.
"Ember has woven such a delicious dark and twisted tale, one that will leave you guessing from page to page." -Heather, The Red Hatter Book Blog 
"This is a must read, it's a fantastic book and I'm going to wait as patiently as I am able to for the next installment, I just hope the time flies by as I NEED to know where we are going next!" -Sharon, Goodreads
"Ember creates a story that plays out in your mind long after it's over with characters both to detest and sympathise with." -Clare, Bangor Belle Books
Ember Michaels is a dark fiction author from South Carolina. When she's not writing, you can find her binge-watching crime shows, hanging at the beach, and devouring books from her favorite authors! Be sure to follow her on social media!
Goodreads Facebook  Twitter  Instagram

– – – – – – – – – – – – – – – – – – – – – – – – –
🅼🅰🅼🅰 🅼🅸🅰…I don't know. 👀 I just 𝓭𝓸𝓷'𝓽 know. 👀 I L♥O♥V♥E a dark romance, and I A♥D♥O♥R♥E a good anti-hero, but lord have mercy 🅑🅔🅝🅝🅔🅣🅣 was a bit too ЄҲƬƦƛ even for me. 😱 The author will have her 𝔀𝓸𝓻𝓴 𝓬𝓾𝓽 𝓸𝓾𝓽 for her ⱤɆĐɆɆ₥ł₦₲ this guy even with the sσftєníng of his edges that take place in the 🅛🅐🅣🅣🅔🅡 🅗🅐🅛🅕 of the book. 🔪 
That said, this story 🅲🅰🅿🆃🅸🆅🅰🆃🅴🅳 me and I couldn't stop 𝕗𝕝𝕚𝕡𝕡𝕚𝕟𝕘 𝕥𝕙𝕖 𝕡𝕒𝕘𝕖𝕤 like a madwoman. 😂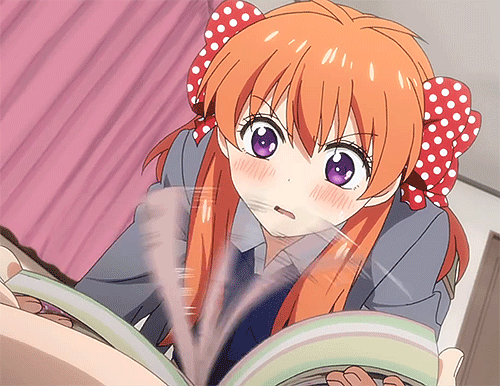 The 𝖜𝖗𝖎𝖙𝖎𝖓𝖌 was great. 👍 It was a relatively ŞĦØŘŦ βØØҜthat was paced well. 👍 As I mentioned above, the plot was super 𝓮𝓷𝓰𝓪𝓰𝓲𝓷𝓰. 👀 Very ĎĂŔĶ. 🔪 Full of t̳r̳i̳g̳g̳e̳r̳s̳. 🙈 My one 🅲🅾🅼🅿🅻🅰🅸🅽🆃 is the switch from sadistic 🅑🅔🅝🅝🅔🅣🅣 to softer 🅑🅔🅝🅝🅔🅣🅣 was a little too quick. 🌀 The same with 🅐🅤🅡🅞🅡🅐 (who really needed to learn when to 𝓼𝓱𝓾𝓽 𝓱𝓮𝓻 𝓭𝓪𝓶𝓷 𝓶𝓸𝓾𝓽𝓱). 🙅 She went from hating 🅑🅔🅝🅝🅔🅣🅣 and wanting r҉e҉v҉e҉n҉g҉e҉, to being ᎶᎾᎾᎬᎽ for the guy practically 🄾🅅🄴🅁🄽🄸🄶🄷🅃. ⬅ I think a more 𝕗𝕝𝕖𝕤𝕙𝕖𝕕 𝕠𝕦𝕥 plot and gяα∂υαℓ cнαηgε was needed to make it a little more 𝓫𝓮𝓵𝓲𝓮𝓿𝓪𝓫𝓵𝓮. 👌 
Overall though, I ʀɛǟʟʟʏ ʟɨᏦɛɖ this book and can't wait to get 🅼🆈 🅷🅰🅽🅳🆂 🅾🅽 the next one. 👍👍